Hurricane-affected communities rely on social media for help in Michael aftermath | #TheCube
Comments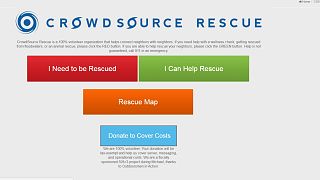 Communities in Florida affected by the landfall of Hurricane Michael have been turning to social media and crowdsourcing as an alternative method to find help and keep loved ones updated in the aftermath of the storm.
One soon-to-be mother, Hollie Fredette, was forced to leave her home in Panama City ahead of the hurricane, and after watching continued reports of the destruction, she was unsure whether anything in her home city still existed.
But by using satellite imagery showing storm damage, Fredette was able to establish that her home still had a roof after the storm passed, giving her hope that the walls and windows may also still be intact.
Before Fredette was able to establish the state of her home, she had been updating her friends and family on her situation through multiple posts to Facebook. She said it was particularly terrifying for her as she was only a couple of weeks away from giving birth, and, even more worried when she discovered that the hospital she was due to give birth in had collapsed.
In its own Facebook post, Fredette's hospital, the Gulf Coast Regional Medical Center, said it was evacuating all patients outside of the emergency room after the facility received significant damage.
Fredette then turned to Facebook to ask for help. Unable to return home for a significant amount of time, she grew worried that she would deliver her newborn son and not have any supplies for him. "To me, it kind of feels like I'm already failing as a mother knowing I won't be able to provide for my son," she said.
Many of Fredette's Facebook connections, however, responded to the post offering to donate baby clothes and supplies to their friend.
Crowdsourcing rescue attempts
Asking for donated supplies was not the only form of help requested via social media. The following user, Kelly Lynne Butler, posted an SOS to Facebook, saying she and her family were trapped at Muscogee Fish Camp in Wewahitchka with no way out.
"We have a diabetic with us and a very sick child burning up with a fever," she wrote. "We are not able to cut our way out although we are trying. We need either an army of chainsaws or a bulldozer to get out."
"Anyone that sees this, if you can safely get to us come please."
There were dozens of commenters on the post, promising to share Butler's story in the hope that somebody nearby would see it and come to her rescue.
But some commenters also started posting links to a website crowdsourcing rescue attempts.
CrowdSource Rescue is a website and app that was created as Hurricane Harvey battered Texas and Louisiana in 2017. The app connects people in need of rescue to "vetted professional and civilian rescuers via GPS tracking, skills matching and integrated/redundant communications," a blog on the company's Facebook page says.
"We connect neighbours with neighbours."
We have reached out to Butler to determine whether she and her family have been rescued and have been taken to a safe location. Butler herself confirmed on Facebook that several people had already been rescued, but did not provide details on her own situation.
#TheCube is a newsdesk run by a team of Euronews journalists specialising in social discovery and verification. They comb through social media to find, verify, and debunk stories, in real-time, for our audiences on-air and online.