US: Suspected break-in at Turkish cleric Gulen's compound
Comments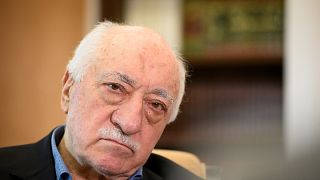 An investigation's underway after a suspected break-in at the home of Muslim Turkish cleric Fethullah Gulen in Pennsylvania. It's after a guard shot at an intruder Wednesday morning around 8.30am.
Gulen was there at the time when an armed man tried to enter the compound. Nobody's been arrested.
79-year-old Gulen has been living in the US for almost two decades. He heads the Gulenist movement, described as a humanitarian religious network. But the Turkish president Erdogan accuses Gulen of instigating the failed coup of 2016 and wants him extradited. He's on Turkey's most-wanted-terrorist list. Gulen denies the accusations.
But Washington wants more evidence of Gulen's involvement in the coup. In July 2016, soldiers used tanks and jets to bomb the parliament in Ankara. More than 240 people were killed during the violence.
Around 50 thousand people were arrested and 150 thousand state workers lost their jobs. The Government targeted Gulen's followers.
The situation has strained relations between the two NATO allies.