Pope defrocks priest at centre of Chilean sexual abuse scandal - Vatican
Comments
By Reuters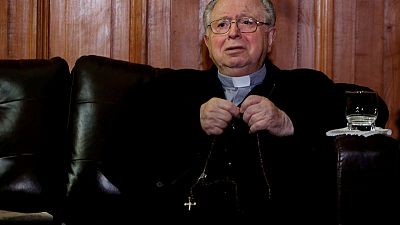 -
VATICANCITY (Reuters) – Pope Francis has defrocked Father Fernando Karadima, the 88-year-old priest at the centre of the vast sexual abuse scandal in Chile, the Vatican said on Friday.
Karadima was found guilty in a Vatican investigation in 2011 of abusing teenage boys over many years. He was ordered to live a life of prayer and penitence, but he was not defrocked.
Seven Chilean bishops have resigned since June following an investigation into an alleged cover-up of Karadima's actions.
Karadima, who has always denied wrongdoing, escaped civilian justice because of the statute of limitations in the country.
A Vatican statement in Spanish called the decision "exceptional" and said the pope had done it "for the good of the Church".
It said Francis signed a decree on the defrocking, technically known as being "reduced to the lay state," on Thursday, and that Karadima, who is believed to be living in a home for the elderly in the Chilean capital Santiago, was notified on Friday.
(Reporting By Philip Pullella)