May tells EU - Come up with new proposals to break Brexit impasse
Comments
By Reuters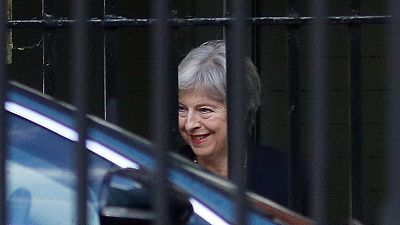 -
LONDON (Reuters) – British Prime Minister Theresa May told the European Union on Friday that it should come up with an alternative to her Brexit proposals and warned she would never accept a break-up of the United Kingdom.
"I will not overturn the result of the referendum nor will I break up my country," May told broadcasters in Downing Street. "We need serious engagement on resolving the two main problems in the negotiations and we stand ready."
Making a statement a day after EU leaders rejected key parts of her Brexit proposals, May said negotiations were at an impasse.
She also said the best outcome from the negotiations was for the country to leave the bloc with a deal but exiting with no deal would be better than a bad deal.
(Reporting by Guy Faulconbridge and Costas Pitas; editing by William Schomberg)