Russia, Turkey agree to create buffer zone in Syria's Idlib
Comments
By Reuters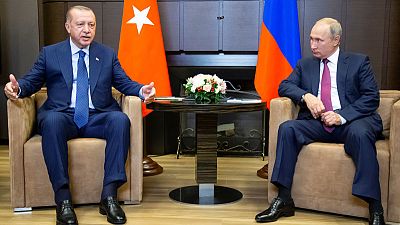 -
SOCHI, Russia (Reuters) – The leaders of Turkey and Russia said on Monday they had agreed to create a demilitarized buffer zone in Syria's Idlib province to separate Syrian government troops from rebel forces, with Turkish and Russian soldiers patrolling the zone to ensure it is respected.
Russian President Vladimir Putin, speaking after talks with Turkish President Tayyip Erdogan, said the agreement was that all heavy weapons be withdrawn from the zone, and that "radically-minded" rebels, including the Nusra front, would have to pull out of the zone.
The demilitarized zone will come into force by Oct. 15, Putin told reporters.
(Reporting by Maria Tsvetkova; Writing by Christian Lowe; Editing by)