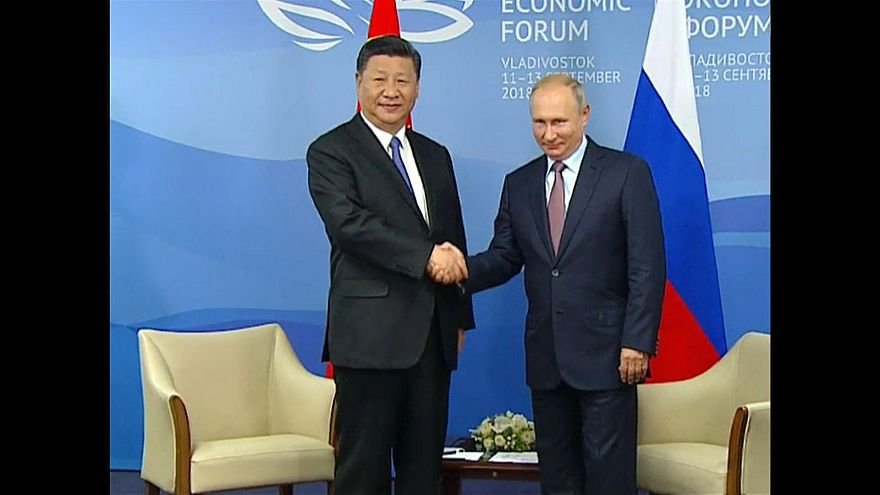 Putin and Xi flip pancakes together
President Vladimir Putin and his Chinese counterpart Xi Jinping demonstrated their cooking skills on Tuesday, September 11 after talks in Vladivostok.
With kitchen aprons on, Putin and Xi fried traditional Russian pancakes - also known as bliny - and tried them with seafood delicacies including red and black caviar. The leaders also downed vodka shots after a toast to each other.