Russia's Aeroflot orders further 100 Russia-made planes
Comments
By Reuters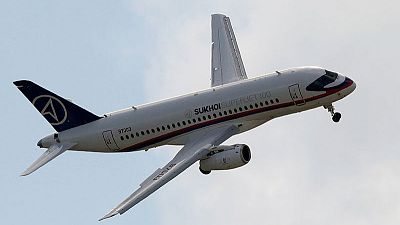 -
MOSCOW (Reuters) – Russia's Aeroflot has agreed to order a further 100 Sukhoi Superjet 100 (SSJ 100) planes, representing the biggest deal in the company's contemporary history, it said on Monday.
The deal could be worth more than $3 billion and falls under the Russian flagship carrier's new strategy to focus on regional routes, the Vedomosti business daily reported on Monday.
Aeroflot, which is controlled by the state, said last month it would focus its 2023 strategy on launching new regional bases and hubs, as well as on increasing the proportion of Russian aircraft in its fleet.
Currently, almost two-thirds of all domestic flights in Russia go via Moscow. In May, Russian President Vladimir Putin said the share of flights bypassing the capital should increase to 50 percent by 2024.
"It is Aeroflot's top priority to act in the interests of Russian aviation and the whole country," the carrier's chief executive Vitaly Saveliev said.
The 95-year-old carrier currently operates 49 SSJ 100 planes.
"Their operating efficiency is very low compared to other aircraft (as they require) regular breaks and lengthy maintenance", Aton analysts said in a note, adding that they are a better fit for regional routes.
Aeroflot had 350 aircraft in its fleet as of June 30 and predominantly operates narrow-body Airbus models.
Earlier this year it struck a $5 billion deal to lease 50 Russia-made MS-21 planes.
(Reporting by Anna Pruchnicka; Writing by Polina Ivanova; Editing by David Goodman and David Evans)