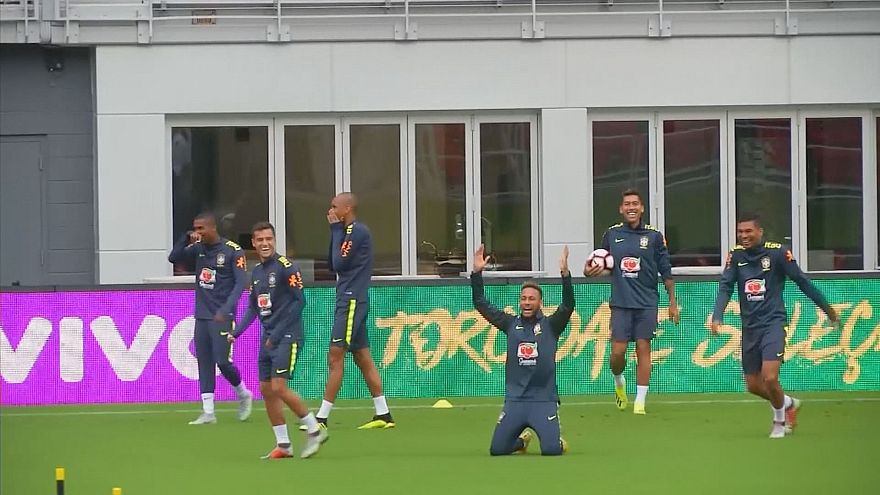 Neymar goes wild at Coutinho's "elastic dribble" nutmeg
During a Brazilian national team training session, Philippe Coutinho managed to nutmeg Filipe Luis with an "elastic dribble", which made fellow teammates laugh and Neymar go wild, looking to see whether someone had captured that moment.
Neymar made a signal to SNTV crew asking whether Coutinho's move was actually recorded. After getting confirmation, he pointed out to Filipe Luis, showing that he was recorded being nutmegged.