China imposes import tariffs on U.S goods
Comments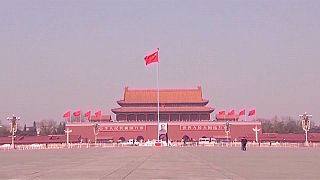 China has announced that it will impose 25 percent tariffs on around 13.8 billion euros' worth of U.S. imports.
Beijing said the new duties will take effect on the August 23 in response to the tariffs on the same amount of Chinese goods recently announced by Washington.
Last month the U.S imposed import duties of 25 percent on almost 30 billion euros' worth of Chinese goods and Washington is considering further tariffs on another 172 billion.
The tit-for-tat actions on trade are making stock markets nervous with Wall Street opening flat on Wednesday.
It is not just China that is in Donald Trump's firing line. He's also engaged in trade disputes with Canada, Mexico and the EU over what he sees as unfair accords struck before he became president.