EU Commission steps up legal battle with Hungary over migration rules
Comments
By Reuters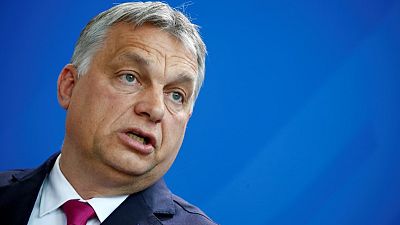 -
BRUSSELS (Reuters) – The European Commission decided on Thursday to step up its legal battle against Hungary over its refusal to respect European Union immigration and asylum rules.
The EU executive said in a statement that it referred Hungary to the EU Court of Justice "for non-compliance of its asylum and return legislation with EU law".
It also said Hungarian legislation, which criminalizes activities that support asylum and residence applications was not in line with EU rules and had to be changed.
(Reporting by Francesco Guarascio; Editing by Alissa de Carbonnel)