Italy is only EU country to see house prices fall in 2017: Eurostat
Comments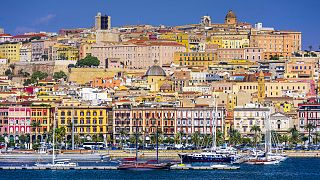 -
House prices across the EU have risen by more than 10% since 2010, Eurostat revealed on Tuesday, but Italy remains an outlier — it is the only member state to have seen prices shrink last year.
According to the latest report from Eurostat, house prices across the EU grew by an average of 11% between 2010 and 2017. The report notes, however, that prices fell in 2009 as a result of the financial crisis, only to start growing again in 2014.
But member states fared differently with some recording massive increases during the seven-year period, including Estonia (+73 %), Sweden (+56 %) and Austria (+49 %), while others had to contend with severe contraction.
In Spain, Italy and Cyprus, prices dropped by 17%, 15 % and 9 % respectively.
And although house prices in Spain and Cyprus started to grow again in 2014 and 2016, Italy has continued to lag behind and in 2017 was the only country in the EU to record yet another drop estimated at 0.8%.
According to the European Construction Sector Observatory's June 2018 report, the number of Italian construction companies fell by 8.9% between 2010 and 2016, with production dropping by nearly a third over that same period.
Still the report also said that the Italian "housing market has been on the recovery path since 2014," due in part to the lower prices and the enforcement of a more favourable housing tax regimes.