Few Brits think mothers of young children should work full-time, survey shows
Comments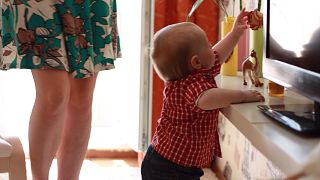 -
Views on women's place in British society have been greatly upended in the past few decades with a vast majority of Brits disagreeing with the idea that women should stay at home while men work — yet less than 10% think mothers of young children should work full time.
According to the latest British Social Attitudes survey released on Tuesday, 7% of respondents believe mothers of pre-school children (under the age of five) should work full-time.
The percentage of people who said mothers should work part-time stands at 38%, while over a third (33%) of people surveyed said mothers of young children should stay at home.
The survey highlighted that there has been substantial change in this area since 1989 when nearly two thirds of British people thought it best for women to stay at home to raise young children.
But it also underscored that views have remained relatively static over the past five years despite new legislation, including an increase in the amount of free hours of childcare for three- and four-year-olds available to working parents, as well as the introduction of the Shared Parental Leave (SPL) regulations.
Introduced in 2015, the SPL allows both parents to share up to 50 weeks of leave — 37 of which are paid — to look after their child. Some 285,000 couples are eligible every year according to the government, but take-up levels are forecasted to be between 2%-8%. Official estimates have not yet been released.
Some people have expressed bafflement at the findings on social media:
Still, 72% of respondents disagreed with the view that a man's job is to earn money, and that a woman's job is to look after the home and family. In 2008, that figure stood at 58%.
"We find the British public continues to move away from conservative views of men as breadwinners and women as homemakers, with narrowing divides in views between different demographic and socio-economic groups," the report states.