French air traffic control causes a third of Europe's flight delays
Comments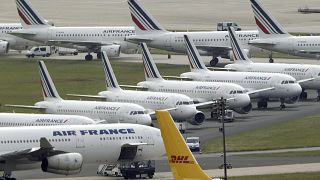 Copyright

REUTERS/Charles Platiau
Strikes and outdated aviation equipment have made France the champions of aviation delays in Europe.
Flight delays cost airlines about €300 million per year, according to the French newspaper Le Parisien, citing a Senate finance committee report.
The report's author, Senator Vincent Capo-Canellas, said France is responsible for 33% of Europe's delays and added that the situation is unlikely to improve.
The report found that from 2004-2016 French air traffic controllers were on strike for 254 days, while Greece placed second with only 46 days of stoppages, Italy 37 and Germany four.
French strikes and equipment failures
Capo-Canellas said: "Every day of a strike in France has a much bigger impact on European traffic than (strikes) in other European countries."
Over the last few months, France's 4,000 air traffic controllers have been in a series of strikes to protest against staff cuts and a lack of investment in equipment.
Capo-Canellas added "We are a long way behind our [European] neighbours. The control equipment is antiquated."
That's despite €2 billion being spent on modernising Air Traffic Control since 2011.
But the report also noted that 4,000 French air traffic controllers have had to cope with a sharp increase in traffic every year,
Last year they controlled more than 3.1 million flights, which is up 4% from 2016.