Ivanka Trump tweets 'Chinese' proverb, confusing China
Comments
By AFP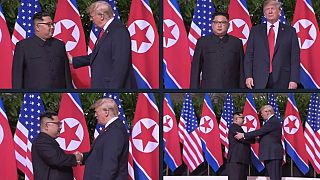 -
Copyright

Ivanka Trump/Twitter
Ivanka Trump stumped Chinese internet users by tweeting a proverb they had never heard of.
Ahead of her father Donald's meeting with North Korean president Kim Jong-Un in Singapore, Ivanka posted "'Those who say it can not be done, should not interrupt those doing it.' -Chinese Proverb"
But users of social media in China, were unable to identify the saying, according to the AFP news agency.
"Our editor in chief can't identify the proverb in question, can anyone help?" Sina, owner of the Weibo social network, posted on its news feed, AFP reported.
There was no agreement in the responses, although some people suggested Ivanka was alluding to a tale about a man who tried to dug up a mountain that he found in his way, according to the Telegraph. 
Others were less charitable, suggesting the proverb had come from a fortune cookie in a cheap restaurant.