Miss America pageant axes swimsuit contests
Comments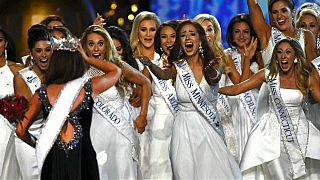 It's been decided Miss America competitions will no longer feature swimsuit contests.
The event's CEO, Regina Hopper, says the women will be judged on character rather than physical appearance.
She said: "It's about what is in her brain, and what's in her heart, what her passion is for a scholarship and education."
The annual event will replace the traditional swimsuit contest with a panel interview of contestants.
Organisers are eager to modernise its image following the recent #MeToo movement that highlighted the widespread issue of sexual discrimination and harassment across America.
Some of the group's top bosses resigned in December following media reports surfaced of lewd emails about past winners.