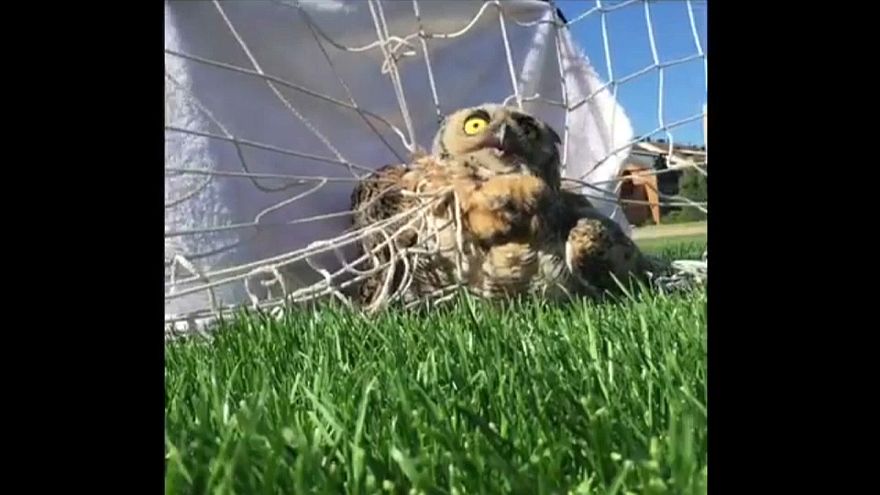 Owl freed from football net
Officers from the Boulder City Department of Parks & Recreation had to come to the aid of an owl that got itself tangled in a football net on Thursday.
"This owl must have been chasing a mouse early this morning at the Pleasant View Soccer Fields," the Boulder Police Department wrote in a description to this video they posted. "A shout out to our own Animal Protection Officers for rescuing this magnificent animal."