Paris police say murder of a Jewish woman in Paris was a hate crime
Comments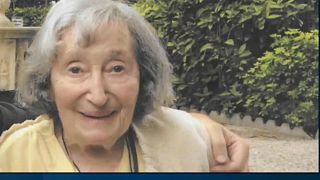 Police in France are treating the killing of a Jewish woman as a hate crime.
The partially burned body of 85-year-old Mireille Knoll was found three days ago in here apartment in the eleventh arrondissement of Paris. She had been stabbed eleven times.
In 1942 the victim had narrowly escaped the Nazi-organised round-up of Jews in the French capital.
A murder investagation resulted in the arrest of two people on Tuesday morning on charges of anti-Semitic homicide.
"It is a thing of horror and consternation to note in 2018, still, a Jewish woman of 85 years of age, was killed at her home, with violence, because she was stabbed 11 times before her apartment was set ablaze," said Francis Kalifat of the Representative Council of French Jewish Institutions. "We are awaiting a fully transparent investigation to disclose the exact facts of this crime."
The Council said an unhealthy climate of intolerance is developing in France and the group called for a rally on Wednesday in Paris. The French government has denounced Mireille Knoll's murder as heinous crime.