Norway's decision on Arctic oil drilling blow to environmental groups
Comments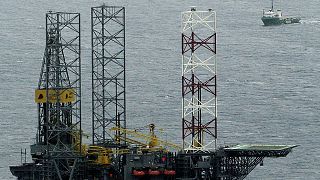 In a blow for environmental groups, an Oslo court has approved Norway's plans for more oil exploration in the Arctic.
A case, brought by Greenpeace and the Nature and Youth Group, had argued that a 2015 oil licensing round in the Arctic that gave awards to Statoil, Chevron and others violated people's right to a healthy environment.
But the Oslo district court said the government's oil and gas plans were acceptable and ordered the environmental groups to pay the state's legal costs of around 60,000 euros. Greenpeace said it would decide whether to appeal within the next two weeks.
Norway is Western Europe's largest producer and exporter of oil and gas and plans to keep pumping for decades despite its support for the 2015 Paris climate accord, which aims to end the fossil fuel era this century.
Norway's output from the Arctic remains small, but the region is believed to hold the greatest potential for new discoveries that could gradually replace production from rapidly maturing North Sea and Norwegian Sea fields.
Meanwhile, the Trump administration has proposed opening nearly all US offshore waters to oil and gas drilling, a move aimed at boosting domestic energy production that sparked protests from coastal states, environmentalists and the tourism industry.
Interior Secretary Ryan Zinke said the department's draft National Outer Continental Shelf Oil and Gas Leasing Program for 2019 to 2024 would make over 90 percent of the outer continental shelf's total acreage available for leasing to drillers, a national record.
This would reverse the Obama administration order placing 94 percent of the Outer Continental Shelf off limits to drillers in prepared remarks.
Lawmakers from both parties, environmental groups, governors and local business leaders said they were opposed to any effort to open coastlines to drilling rigs, citing environmental risks and threats to lucrative tourism industries.