Poland spends billions on drugs - but are they the right ones? View
Comments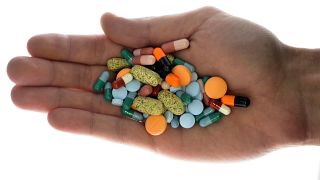 -
By Piotr Ozieranski
It is typically unclear who these people are, whether they have any ties to the industry, and how serious these conflicts of interest are.

Researcher, University of Bath
News stories abound of exorbitant prices for new pharmaceuticals. In one such piece, a medicine recently approved for the US market costs the eye-watering $700,000 USD to treat just one patient suffering from a form of Batten's disease for a year. Unlike in the States, however, patients across EU member states rarely bear the full cost of their prescription medications. Most often, it is at least partially covered by the state via various drug reimbursement schemes.
With billions of euros at stake, it is crucial that decisions taken by agencies responsible for approving drugs for public funding can be scrutinised independently. Unfortunately, even within the European Union, this is not always the case and there is some evidence that drugs companies have the possibility to exert influence on decision makers that could put their financial interests ahead of those of patients.
Poland is one country that faces strong public pressure to use drug reimbursement to improve patient access to new therapies in areas like cancer, cardiovascular diseases or diabetes. It already commits around 11 PLN billion (approx. 2.6 euro billion) to drug reimbursement, 10% of which is spent on new, expensive patented medicines. Its booming economy raises the hopes of a future dynamic expansion of reimbursement coverage.
A poster child of scientific drug evaluation
Despite being routinely rebuked by the EU for not observing the rule of law in some areas of public life, Poland has successfully established a system for evaluating whether new drugs represent "good value for money" - an optimal balance of cost and clinical efficacy - and which merit investment from public resources. Its Agency for Health Technology Assessment, modelled on the English National Institute of Health and Care Excellence (NICE), is often viewed as a regional leader.
Need for transparency
Through recent research we examined the extent to which the Polish Agency has really reached the gold standard of drug evaluation, set out by NICE. Our focus was on transparency, a key way of ensuring that drug evaluations are informed exclusively by scientific evidence. In practice, this goal is achieved by presenting a clear evidence trail, available online, allowing the public to understand the Agency's verdicts. This form of democratic accountability is important given the health and financial stakes involved, and the fact that these high-stake decisions inevitably create winners and losers; for patients they represent the difference between access to and denial of potentially life-saving drugs.
Ensuring full transparency of drug evaluation is crucial in Poland given a long history of scandals involving high-ranking officials being lobbied by drug companies seeking to maximise the likelihood of their drugs being reimbursed. Transparency is therefore vital in ensuring that all key stakeholders in the process, from manufacturers to clinical experts, are on their best behaviour, and that the past scandals are never repeated.
Pupil better than the mentor?
Drawing on over 300 scientific assessment reports published by the Agency, we found that in certain areas it has reached, or even surpassed, NICE's transparency standards. It has become increasingly assertive in refusing drug manufacturers the ability to redact the publicly available evidence considering their products. Consequently, we now have clarity about the nature and clinical effectiveness of all, or nearly all, evaluated drugs.
But, the Agency still lags behind NICE in being clear about the cost-effectiveness and budgetary impact of medicines, where redactions occur in at least half of assessment reports. In these instances, it is impossible to evaluate independently whether the recommended drugs really represent value for money.
A bigger problem with drug industry influence
More worryingly, the Agency has achieved little progress in disclosing conflicts of interests of medical experts contributing to its drug assessments. It is typically unclear who these people are, whether they have any ties to the industry, and how serious these conflicts of interest are. We do not know, therefore, if these experts were, for example, investigators on clinical trials assessed by the Agency, or whether they received any industry sponsorships.
This finding corresponds with our other recently published study. Using a separate documentary dataset and over 100 interviews, here we showed that all but one expert sitting on the Agency's appraisal panel had conflicts of interest. We also found a "Fire Exit" syndrome, whereby underpaid Agency officials and experts leave for the pharmaceutical sector. Not only did we determine that this potentially undermined their impartiality, but also could turn them into a source of connections and intelligence about the Agency's internal operations.
A way ahead?
Despite the significant progress achieved by the Agency in certain areas, more needs to be done to ensure greater clarity about its relationships with the pharmaceutical industry, especially given that it has the means necessary to co-opt experts and officials in the process. Hand in hand with this must come more funding for Agency staff to make them less vulnerable to the financial incentives offered by the industry.
If sunlight is the best disinfectant to root out corruption, then shining a light on perceived conflict of interest, and ensuring that every penny spent on drug reimbursement is properly accounted for is the gold standard that Polish patients should expect.
*Dr Piotr Ozieranski's research looks at decision-making mechanisms, especially in policy areas with important implications for public health. He is a researcher and lecturer in the University of Bath (UK)'s Department of Social & Policy Sciences. His latest research on how Big Pharma plays the system to secure lucrative funding deals in Central Europe can be viewed here.
*
**
The views expressed in opinion articles published by Euronews do not represent our editorial position. If you want to contribute to our View section, email ideas to: view@euronews.com**