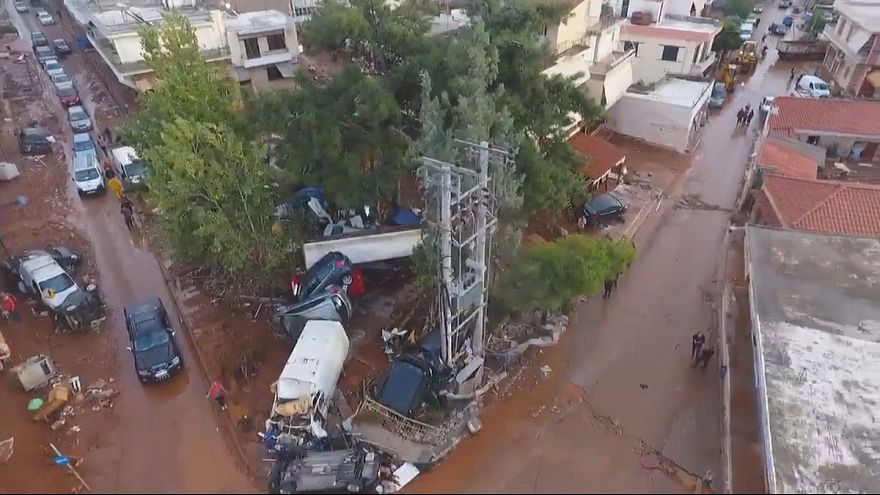 Drone footage shows devastation of Athens flooding
Drone footage released by the University of Athens on November 17 shows recovery operations after areas near Athens were hit by extensive and sometimes powerful floodwaters that left at least 19 people dead in the preceding days.
The flash flooding, which struck the area on November 15, overturned cars and left highways impassable. The footage here shows roads in Mandra, west of Athens, covered in mud after waters flowed down riverbeds from nearby hills and into the town. Vehicles that had been moved by the floodwaters are seen damaged and piled up against buildings. Heavy machinery can be seen removing mud and debris from Mandra's streets.