"Fearing for his life", Lebanon's prime minister resigns
Comments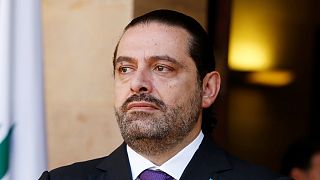 Lebanon's Prime Minister Saad al-Hariri has resigned, saying he is in fear of his life.
#saudi – #Iran conflict in a breaking point: #Lebanon PM, pro-Riyadh, resigns accusing #Hezbollah, pro-Tehran, of using arms for politics pic.twitter.com/9hwfQsKipu

— Mohamad Ali Harissi (@aleeharissi) 4 novembre 2017
He made a brief statement criticising Iran and Hezbollah, saying he felt a similar atmosphere to the one just before his father and late prime minister Rafik al-Hariri was murdered in 2005.
#Lebanon Hariri resignation
•Saudi engagement up, Rifi also there,Cardinal Rai to visit
•Hard to see serious Sunni figure accept PM position

— Joyce Karam (@Joyce_Karam) 4 novembre 2017
Saad has been in government, his second period in office, since January. Last month he managed to get the state budget approved for the first time since his father was assassinated.
His job must now go to another Sunni Muslim under the terrms of Lebanon's sectarian power-sharing, where the President is a Maronite Christian, and the Speaker of parliament a Shi'ite Muslim.
Make NO mistake:#Hariri resignation is all part of a plan between #USA, #KSA and #Israel.
MAJOR events to happen in #Lebanon in a relative short time frame.

—

AJSB

(@A_J_S_B) 4 novembre 2017