Exclusive: N. Korea targeted US power companies
Comments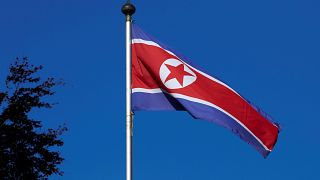 While the world is focused on the nuclear threat from North Korea, Pyongyang is already striking at the US in a different way: targeting its power grid, trying to infiltrate US electric companies and potentially cause havoc, NBC News has learned.
Kim Jong Un has targeted the US power grid with cyber attacks against multiple electric companies trying to break in with emails containing malware, according to a private report by the cyber security firm FireEye obtained exclusively by the news channel.
There is no evidence that the hacking attempts were successful, but FireEye assessed that the targeting of electric utilities could be related to increasing tensions between the U.S. and North Korea.
FireEye has also documented cyber-attacks against South Korea's military, its power plants, even aviation — all of them appearing to come from North Korea.
North Korea already attacked Sony three years ago in retaliation for "The Interview," a Hollywood movie mocking Kim Jong Un.
Now experts warn they are developing the same techniques to attack broad sectors of the US economy.
"One of the things that worries us a great deal is the ability of the North Koreans to strike here in the heartland, particularly at the financial sector," said Dmitri Alperovitch, co-founder of CrowdStrike, a cybersecurity firm.
Intelligence officials told NBC News it was North Korea that pulled off a brazen cyber heist of the Central Bank of Bangladesh, netting Kim Jong-un 81 million dollars (about 68 million euros).
The regime has embedded 6,000 cyber warriors in China, South Korea and other neighboring countries, according to a North Korean defector who spoke to the TV station.
"They (the North Koreans) want very much to have the capability to shut down our power grids, our utility systems, our banking, our air traffic control," said Frank Figliuzzi, former FBI assistant director for counterintelligence.
The US industry says North Korea has not penetrated the energy grid but they are on alert for a growing North Korea threat.
With Andrea Mitchell, NBC News