Syrian militants race army for control of Deir al-Zor
Comments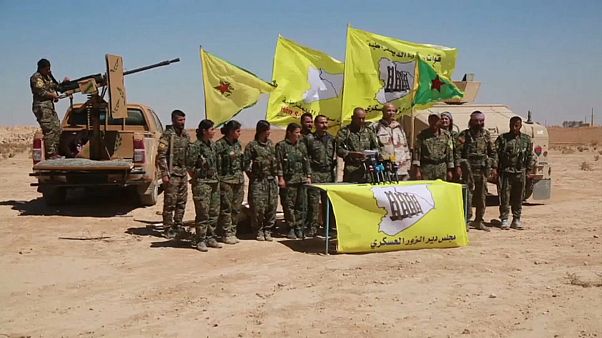 US-backed fighters in eastern Syria have announced a new offensive against the so-called Islamic State.
The operation brings the Syrian Democratic Forces (SDF) into a race with government troops who are marching in the same direction.
The Syrian army has already recaptured an air base on the outskirts of Deir al-Zor – a city that has been besieged by the jihadists since 2015.
Which side reaches the Iraq border first will determine whether the US or Russia and Iran control the oil-rich strategic area after the defeat of ISIL.
The SDF said it did not expect clashes with Syrian government forces, but would respond if fired upon.