The Diana tragedy in numbers, 20 years on
Comments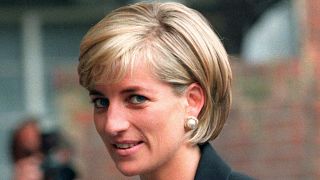 Twenty years on from Diana, Princess of Wales' tragic death, here are the key figures that underpin one of the most examined car crashes of all time as well as the investigations and the national mourning that followed.
The crash
S-280
Diana was a passenger in a black Mercedes S-280 driven by Henri Paul. Her companion Dodi Fayed and his bodyguard Trevor Rees were also in the car.
12.20am
The car left the Ritz hotel in Paris at 12.20am on Sunday, August 31, 1997.
Three minutes
Approximately three minutes after the car left the hotel, the crash occurred.
13th
Diana's vehicle hit the 13th pillar of the Alma tunnel, which crosses the dual carriageway running alongside Paris' River Seine.
105km/h
The car was travelling at an estimated 105 km/h in a 50 km/h zone.
The investigation
Seven million pounds
The crash was the subject of both French and Metropolitan police investigations. One UK-based inquest lasted three years and cost £3.7m (€4m) and a second lasted six months and cost £7m (€7.6).
832
An 832-page report was produced following the three-year enquiry, which took place in 2006.
250
The six-month inquest heard evidence from 250 witnesses.
The tributes
Two thousand
Two thousand people attended the funeral for Diana in Westminster Abbey on September 6, 1997.
32.10 million
British television audiences peaked at 32.10 million, which is one of the United Kingdom's highest viewing figures of all time.
Two billion
Two billion watched the event worldwide, making it one of the most viewed in history.
10 to 15 tons
Officials estimated that about 10 to 15 tons of bouquets, including 60 million individual flowers, were scattered throughout London to honour Diana.