North Korea: Stamp collection commemorates ballistic missile launch
Comments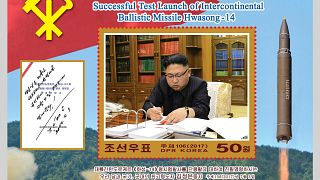 The Korean Central News Agency (KCNA) released pictures of new stamps in celebration of the successful launch of the "Hwasong-14" intercontinental ballistic missile.
Issued on Tuesday (August 8), the stamps feature both the missile and North Korean leader Kim Jong Un
One shows the leader at his desk.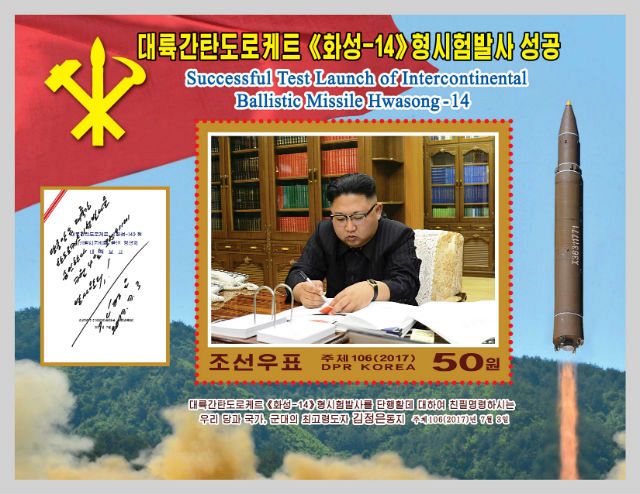 In another, he is represented celebrating the successful missile launch with his clenched fist raised into the air. A military official appears to be jumping for joy behind him.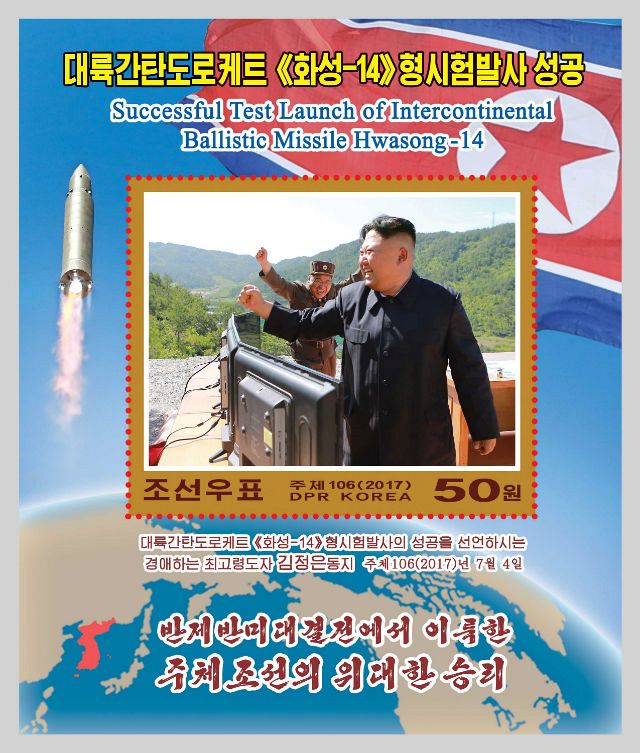 Another illustrates the "Hwasong-14" taking off.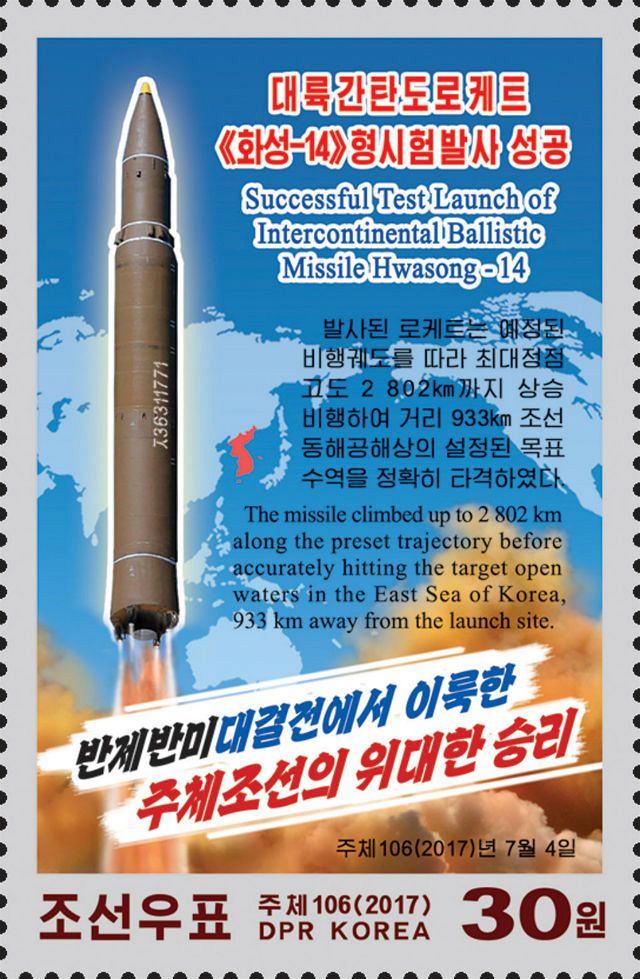 The fourth stamp in the collection shows the missile in flight from multiple angles.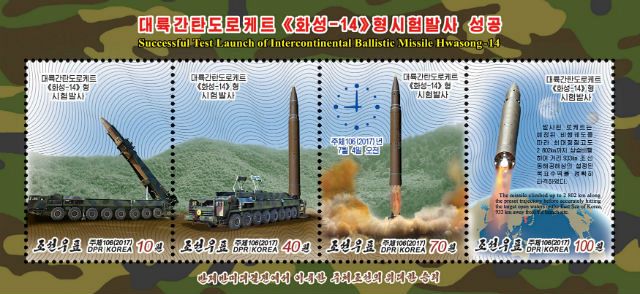 North Korea has heightened tensions with the US and Asia by launching 11 ballistic missile tests this year.
The East Asian country today said a plan by mid-August to fire four missiles near the US territory of Guam will be ready by mid-August.
It comes after President Trump on Tuesday (August 8) warned North Korea to stop threatening the US, saying the country would be "met with fire, fury, and frankly, power the likes of which this world has never seen before".