Qatar under more pressure as Gulf crisis deepens
Comments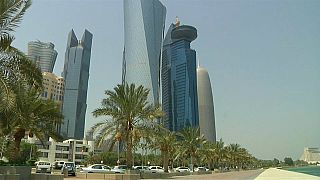 The four Arab states leading the boycott against Qatar say its refusal to meet their demands represents a threat to regional security.
Saudi Arabia, the United Arab Emirates, Egypt, and Bahrain are now pledging new political, economic and legal steps against Doha.
Any measures taken would be aimed at the Qatari government but not its people, they said, without giving further details of what would be involved.
The growing rift is worrying Washington.
"We remain very concerned about that ongoing situation involving Qatar and GCC (Gulf Cooperation Council) countries," State Department spokeswoman Heather Nauert told a briefing on Thursday.
A member of the GCC or Gulf Cooperation Council trading bloc, Qatar could now be forced out.
How the Qatar crisis could choke the 2022 World Cup, sooner rather than later: https://t.co/AEGK8LN8Kjpic.twitter.com/zT34fXqNAs

— Forbes (@Forbes) 6 juillet 2017
US Secretary of State Rex Tillerson plans to visit Kuwait, which is mediating in the dispute, on Monday.
Qatar hosts the largest US Air Force base in the region. Saudi Arabia has been a close US ally for decades, and US President Donald Trump sealed a $110 billion arms deal with the kingdom during a visit in May.
Since last month, the four countries have cut diplomatic and transport ties with Qatar, which they accuse of supporting terrorism and allying with regional foe Iran. Doha denies the charges and has accused the four countries of "clear aggression".
Among their demands were orders for Qatar to curtail its support for the Muslim Brotherhood, shut down the pan-Arab al Jazeera TV channel, close a Turkish military base in Doha and downgrade its ties with Iran.
with Reuters