Does Poland need weekend soldiers?
Comments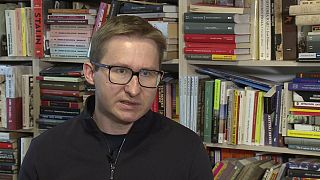 On top of its professional armed forces, Poland is planning to create a kind of militia force, called the "Territorial Defence Force". By 2023, this civilian part-time force should consist of around 53,000 light infantry militiamen.
It means 50 000 voters plus families...

Political analyst
Many experts doubt if this force will be particularly useful, among them is political analyst Slawomir Sierakowski. Euronews reporter Hans von der Brelie met him in the Polish capital, Warsaw. Here you can listen to the full interview with Slawomir Sierakowski in English.