Suicide rate is highest in Europe: UN health agency report
Comments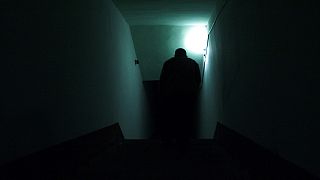 Almost 800,000 deaths by suicide occurred in 2015, according to World Health Statistics, a publication from the World Health Organization (WHO).
If countries don't know what makes people get sick and die, it's a lot harder to know what to do about it.

World Health Organization
The report, which compiles data from the organisation's 194 member states, shows the highest suicide rate in the UN health agency's European region (14.1 per 100,000 people), and the lowest rate in its Eastern Mediterranean region (3.8 per 100,000).
World Health Statistics, which has been released during Mental Health Awareness Month, provides a snapshot of both gains and threats to the health of the world's people.
For anyone dealing with depression or suicide pic.twitter.com/ZJhrQRUvqH

— ♠️ (@rustinpeace6) May 18, 2017
Improved collection of statistics meant that 27 million of the world's 56 million estimated deaths in 2015 were registered with a cause compared with only about a third in 2005.
MENTALHEALTHAWARENESSMONTH: Depression, schizophrenia, suicidal feelings—too often, these experiences stay… https://t.co/Pr1I9NTTyK

— Compassionate

SAMO

(@CompassionSaMo) May 18, 2017
Progress towards achieving development goals
The report shows progress towards Sustainable Development Goals (SDGs), a set of internationally agreed targets adopted by world leaders in 2015 which track issues such as health, climate, sanitation and economic inequality.
The WHO report focuses solely on health-related SDGs and includes new data on progress towards universal health coverage. It shows that globally, many measures of essential health service coverage have improved since 2000.
Coverage of treatment for HIV and bed nets to prevent malaria have increased the most, from very low levels in 2000.
Steady increases have also been seen in access to antenatal care and improved sanitation, while gains in routine child immunisation coverage from 2000 to 2010 slowed between 2010 and 2015.
Marie-Paule Kieny, the WHO's assistant director-general for health systems and innovation, said in a statement: "If countries don't know what makes people get sick and die, it's a lot harder to know what to do about it."
"The WHO is working with countries to strengthen health information systems and improve data quality," she added.
Addressing the challenges will not be achieved without tackling the risk factors that contribute to disease.
---
Around the world today:
1.1 billion people smoke tobacco
156 million children under 5 are stunted
42 million children under 5 are overweight
1.8 billion people drink contaminated water
946 million people defecate in the open
3.1 billion people rely primarily on polluting fuels for cooking
---
Looking at infectious diseases, the report found that an estimated 2.1 million people were newly infected with HIV in 2015, 35 percent fewer than in 2000.
There were an estimated 212 million malaria cases globally in 2015, the report found, and about 60 percent of the population at risk of the mosquito-borne disease had access to an insecticide-treated net 2015, compared to 34 percent in 2010.
---
Ian Curtis died a day like today in 1980. Singer and lyricist of Joy Division, he committed suicide. #IanCurtis#JoyDivisionpic.twitter.com/BEOBECzfHO

— Lemonbeats (@LemonbeatsCHNL) May 18, 2017