White House was warned that sacked Michael Flynn was a blackmail risk
Comments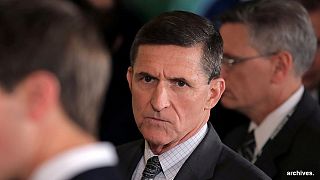 Former acting US Attorney General Sally Yates warned the White House about the blackmail risk posed by the appointment of Michael Flynn as President Trump's security adviser.
Yates made the claim while testifying before a congressional panel. She said Flynn's concealment about the exact nature of his Russian contacts had compromised his position.
"We were concerned that the American people had been misled about the underlying conduct and what general Flynn have done. And additionally, we weren't the only ones that knew all of this. The Russians also knew that General Flynn had misled the vice president and others.And this was a problem because not only did we believe that the Russians knew this, but that they likely had proof of this information".
The appointment of Flynn and his eventual sacking has become central to a congressional probe into allegations that Russia meddled in the 2016 US election and of possible collusion between President Trump's campaign and Moscow.
The Russia-Trump collusion story is a total hoax, when will this taxpayer funded charade end?

— Donald J. Trump (@realDonaldTrump) May 8, 2017
As well as the warning from Yates it now appears President Obama advised Trump against the hiring of Flynn, advice which the incoming president ignored.
It's yet the latest bit of evidence of an ongoing feud between the past and present presidential administrations as well as the tension between Trump's inner circle and the US intelligence community.