Drug for pregnant women caused major defects in thousands of babies, French regulator says
Comments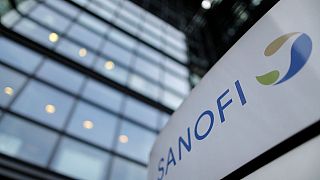 A drug given to pregnant women caused thousands of babies in France to suffer major defects in the womb, a French study has found.
The drug, valproate, was administered to pregnant women as a treatment against epilepsy and bipolar.
A "preliminary report published by France's drug regulator": http://www.ansm.sante.fr/S-informer/Presse-Communiques-Points-presse/Malformations-congenitales-chez-les-enfants-exposes-in-utero-au-valproate-et-aux-autres-traitements-de-l-epilepsie-et-des-troubles-bipolaires-Communique found an estimated 2,150 to 4,100 babies were affected in France over the last five decades, between 1967 and 2016.
The drug became one of the most widely prescribed treatments for epilepsy worldwide.
French regulator says up to 4,100 children victims of #Sanofi#epilepsy drug https://t.co/T8PKbnMr0U

— Ben Hirschler (@reutersBenHir) April 20, 2017
"The risk of major malformations is limited to the first two months of pregnancy," said Dr Alain Weill, co-author of the study.
Among 26 major congenital malformations studied, abnormalities of the nervous system such as spina bifida and cardiovascular abnormalities were highlighted.
Parents have criticized the French authorities and Sanofi for acting too slowly, arguing the risk to foetuses became clear in the early 1980s.
#depakine#ledauphiné les #familles de #victimes du labo #sanofi se rassemblent en Isère pic.twitter.com/DIpMbQGsJT

—

APESAC

(@apesac1) April 16, 2017
The drug, manufactured in France by Sanofi under the brand Depakine for epilepsy and Depakote and Depamide for bipolar disorders, is also believed to cause slow neurological development.
"These figures only concern malformations, although these are not the most common attacks," said Marine Martin, president of the Apesac association of victims.
"It is mainly autism, that will require the help of a third person for life," she says.
ANSM, France's drug authority, said it would publish a full study on neurological effects later this year.
Since 2015, valproate can only be prescribed for pregnant women or women of childbearing age if they fail in other treatments, which are less risky.
The study looked at nearly 2 million pregnant women between 2011 and March 2015.
Sanofi said it "demonstrated total transparency" with health authorities, and was updating its information.