UK politician compares Gibraltar issue to Falklands war
Comments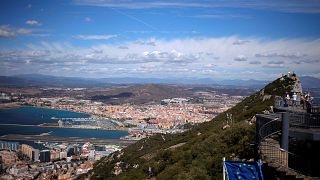 Members of the UK's ruling Conservative Party have warned that the country would be willing to go to any lengths in its dispute with Spain over Gibraltar – even including military force.
Gibraltar is going to be protected all the way

UK defence minister
Speaking to Sky News, veteran politician and former leader of the Conservative Party Michael Howard, made an implicit threat that the dispute over the territory's sovereignty could end in war.
He drew a direct comparison with the Falklands War, when British troops forced out occupying Argentine forces from the islands known by Buenos Aires as Las Malvinas in a series of bloody battles.
"35 years ago this week another woman Prime Minister sent a task force half way across the World to defend the freedom of another small group of British people against another Spanish-speaking country," he told Sky News.
"I am absolutely certain our current Prime Minister [Theresa May] will show the same resolve."
Meanwhile, defence minister, Michael Fallon told the BBC: "The people of Gibraltar have made it clear they don't want to live under the sovereignty of Spain. Gibraltar is going to be protected all the way."
The dispute has arisen after the European Council suggested on Friday that Spain would be allowed to decide whether any Brexit deal would apply to Gilbratar, a British territory situated on a headland jutting into the Mediterranean off the Spanish coast.
Spain believes it should have at least equal sovereignty over the area, which was captured by the British during the War of the Spanish Succession at the beginning of the 18th century.
Residents of Gibraltar strongly opposed leaving the European Union in the UK's referendum last June.