From Iceland to Italy: how much do Europeans exercise?
Comments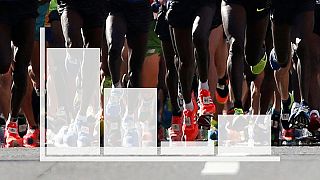 Finland is the European Union country with the highest share of people exercising for at least two and a half hours per week. According to a Eurostat survey, 54.1 percent of people take part in physical activity for at least 150 minutes each week.
Northern Europe tops the table
Iceland and Norway top the poll, for doing the minimum level of weekly physical activity recommended by the World Health Organization, at 60.8 percent and 56.8 percent respectively.
Bulgaria (9.0 percent) and Romania (7.5 percent) sit at the other end of the table, while Turkey is the worst overall performer (4.7 percent).
The UK places 10th overall (36.9 percent).
Background
The newly-released survey is compiled of data from 2014. Twenty-six of the 28 EU member states are included, plus Turkey, Iceland and Norway. Information relating to Belgium and the Netherlands was not available.
It applies to 'health-enhancing, non-work related aerobic physical activity', but does include cycling as a means of transport, such as travelling to work.
Nothing but a number
Although the proportion of time spent on exercise tends to decrease with age, Austrians have proved that age is nothing but a number. Its pensioners (aged 65 years and over) are among Europe's most active, with some 30.9 percent doing more than five hours of exercise per week.
More men than women exercise for two and a half hours per week, while the amount of physical activity tends to increase the more highly-educated the individual.