Syria: Russia claims decisive role in recapture of Palmyra
Comments
By
Sarah Taylor
with
Reuters, Wall Street Journal, Middle East Eye
Russia's Defence Ministry claims its forces played a decisive role in the recapture of Palmyra.
The Syrian Army, backed by Russian and Iranian troops, retook control of the ancient city two months after it fell to ISIL for the second time in a year.
Moscow says its military advisers planned and oversaw the operation, in which over a thousand Islamist militants were reportedly killed or wounded.
The extent of any fresh damage to the UNESCO World Heritage site is not yet known, but Syria's antiquities chief, Maamoun Abdulkarim, said it may be less than earlier believed.
ISIL left several mines in the area, which Syrian forces are working to disarm.
"The Syrian Army is still clearing neighbourhoods of mines and has not spread out into the whole city yet," said Rami Abdel Rahman, Director of the Syrian Observatory for Human Rights.
According to the UK-based war monitor, the jihadists have completely withdrawn eastwards of the desert city.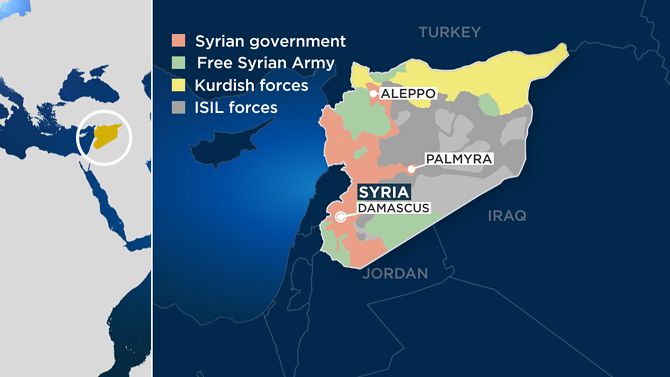 The militants also recently lost territory to opposition factions in the north and is under fire from the Army in eastern Aleppo. However, ISIL still controls large parts of the province of Raqqa – its de facto capital – and is besieging Syrian troops in the oil-rich eastern province of Deir Ezzour.