US believe Russia deployed new cruise missile, violating treaty
Comments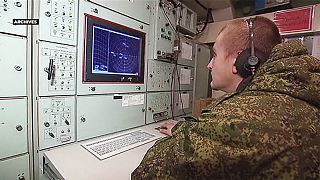 US officials say Russia has secretly deployed a new cruise missile, despite their complaints it violates a landmark nuclear weapons treaty. If confirmed, it's a major test for the Trump administration, just as it faces a crisis over its ties to Moscow.
NATO is also watching. The move would violate the 1987 Intermediate-Range Nuclear Forces (INF) Treaty on the development and testing of cruise missiles.
"Any non-compliance of Russia with the INF Treaty would be a serious concern for the alliance," NATO Secretary-General Jens Stoltenberg told reporters in Brussels.
Russia's cruise missile violates a landmark arms control treaty that helped end the Cold War, officials say https://t.co/E9S7piqCQDpic.twitter.com/EABNbbQXjF

—

NYT

Politics (@nytpolitics) February 15, 2017
According to media reports, Russia had been developing and testing the cruise missile for years. And the Obama administration already warned it twice that this violated the INF Treaty.
Russia denied any wrongdoing.
Kremlin spokesman Dmitry Peskov said nobody had formally accused Russia of violating the treaty. He said the allegations, first reported by the New York Times, were "not based on any facts", and Russia "has been and remains committed to its international obligations, including the framework of the treaty".
By signing the INF Treaty toward the end of the Cold War, the United States and the former Union of Soviet Socialist Republics agreed to stop the development and use of all ground-launched ballistic and cruise missiles with ranges of between 500 and 5,500 kilometres.
The New York Times report says the Obama administration sought to persuade the Russians to stop while the missile was still in the test phase, but instead the Russians moved ahead and deployed a fully operational unit.
Russia now has two battalions of the prohibited cruise missile, which it began testing as early as 2008, the report read.
Graphic: Battlefield missiles & rockets, #Russia vs #US#MilitaryBalance | https://t.co/Aayl9znj2Dpic.twitter.com/oFcu1Bl49J

—

IISS

News (@IISS_org) February 15, 2017