Thousands of visa abuses at Hungarian embassy in Moscow
Comments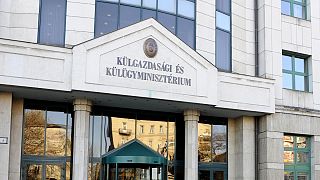 Thousands of business visas were issued by Hungary's embassy in Moscow in 2013 without proper checks, according to an internal report of the Hungarian foreign ministry .
The foreign ministry, wanting to keep the report secret, only published the document on Wednesday after a small opposition green party, the LMP, won a legal battle against the ministry to obtain the report. It was eventually published one week after Russian President Vladimir Putin's visit to Hungary, which highlighted the good relationship between Moscow and Budapest.
The report states that between January 1 and November 26, 2013 the Hungarian embassy in Moscow issued 8,481 business visas. Around 40-45 percent of the visas were issued on the invitation of a Hungarian wine company called Monte Tokaj, inviting Russian citizens of unclear financial background and profession to Hungary. Visa applicants' documents were not properly checked and omitted information such as applicants' addresses. Processing the visas took only a few hours and did not include personal interviews.
As the Hungarian visa is a Schengen visa, giving the owner the right to travel to 25 countries, most of the invited Russians didn't even enter Hungary but rather travelled to other member states of the Schengen area. The visa allowed them an entry for 90 days over a one-year period.
The foreign ministry claims that there had been no similar problems since 2014, as after an internal investigation the controls were tightened at the embassy and the business visa accreditation of Monte Tokaj was withdrawn.