Trump honours return of fallen Navy seal
Comments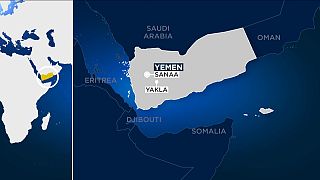 US President Donald Trump and his daughter Ivanka returned to Washington on Wednesday night following a trip to honour the returning remains of a navy officer killed in a weekend raid in Yemen.
Four other US service members were wounded in the operation.
An investigation is now underway into whether civilians were killed in the raid along with 14 militants initially claimed by the Pentagon.
Medics at the scene now say about 30 people died in the firefight including 10 women and children.
From The Telegraph: Civilians likely killed in Trump's first raid in Yemen, says US military https://t.co/mIQTCD0NAY#immigration#uk

— Curb Immigration (@curbimmigration) February 2, 2017