A rundown of the weirdest and most wonderful trees from this year's batch
The Christmas tree has certainly come a long way from its humble beginnings in Northern Europe around one millennium ago.
Each year communities the world over seem to be getting funkier with their firs. These days many are only loosely based on trees at all.
Before we delve into the best and most bizarre from this year's batch, here's a bit about what these peculiar pines that populate living rooms and town squares the world over are actually all about.
Like many other Christian customs, the concept of the Christmas tree is a hybrid of several ancient traditions and rituals. Pagan peoples of northern Europe used the branches of evergreens during the winter solstice to remind them of the coming spring; the Romans decorated temples with fir trees for the festival of saturnalia and Christians used the evergreen pines to symbolise eternal life with God.
Where and when was the first Xmas tree?
Believe it or not, this is a hotly contested title which has caused a tree tug-of-war between Tallinn in Estonia and Riga in Latvia. Tallinn claimed to have erected a tree in 1441 and Riga in 1510.
Little is known about either tree apart from that they were put in the town square, danced around by the unfortunately named 'Brotherhood of Blackheads' and then set on fire.
A myth from Germany claims the first person to have an indoor Christmas Tree may have been the 16th century German preacher and father of protestantism Martin Luther. Four hundred-year-old reports are of course difficult to confirm.
2016's most unusual xmas trees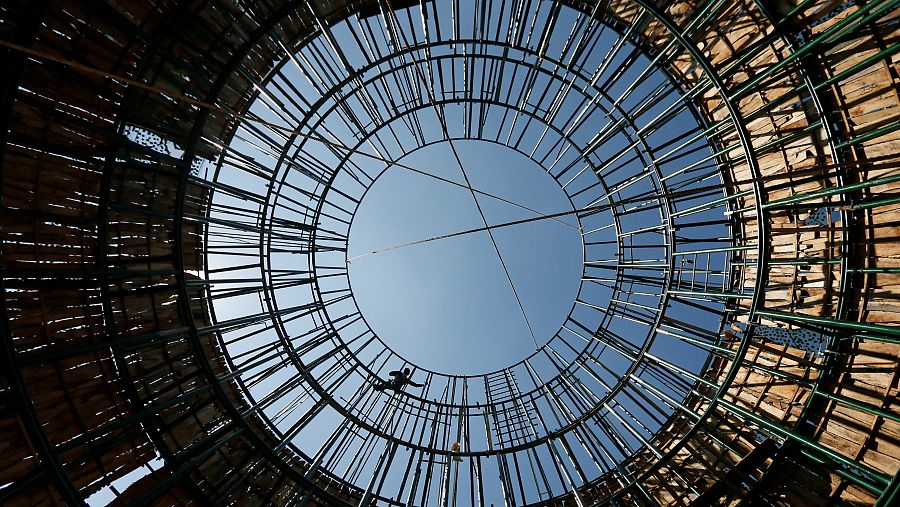 In Columbo, Sri Lanka, workers from the Ministry of Ports and Shipping are attempting to construct the world's largest Christmas tree. This metal megalith will dominate the Sri Lankan skyline.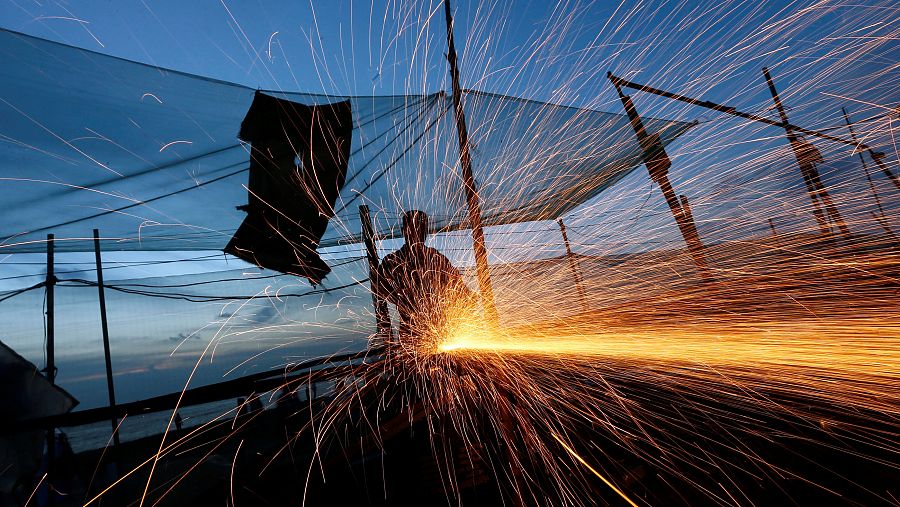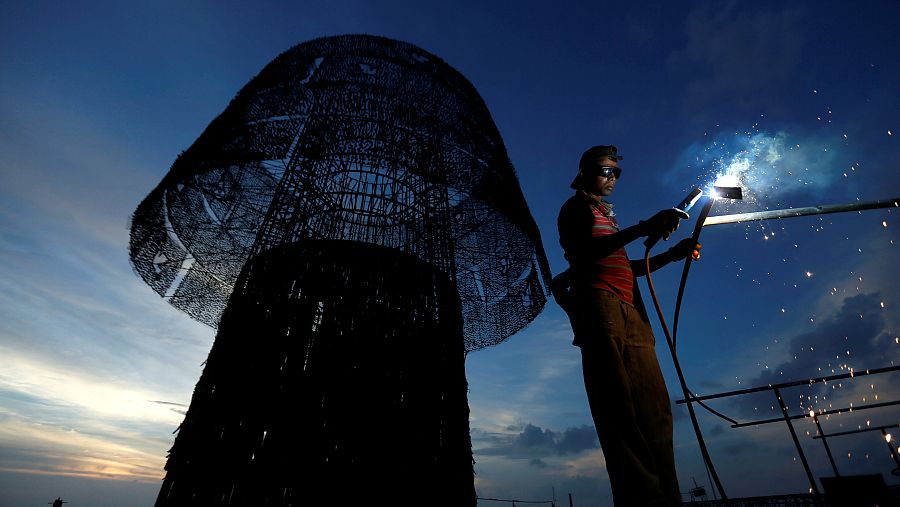 ### The golden Japanese tree
A rather gaudy, Trump-style, gold Christmas tree decorated with 19-kilograms (41.8 lbs) of pure gold wires, is on display for 200 million yen (1.6 million euros) at the Ginza Tanaka store in Tokyo, Japan.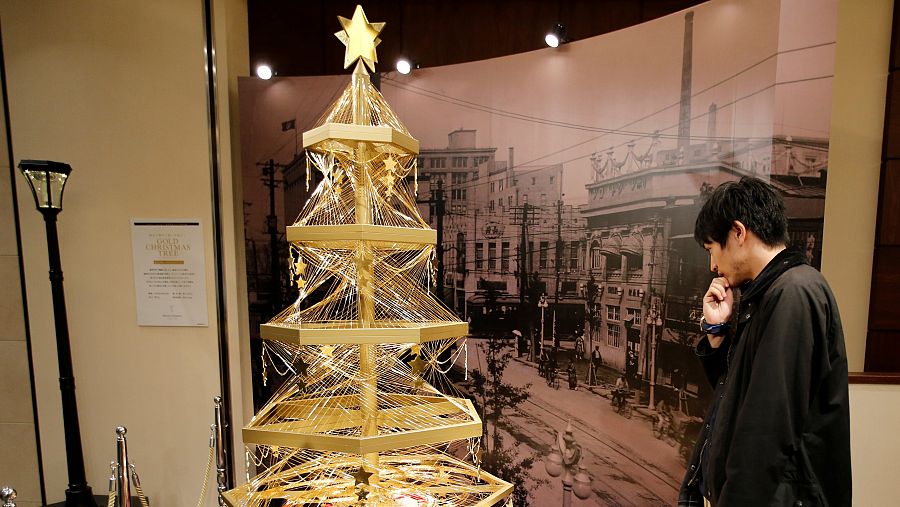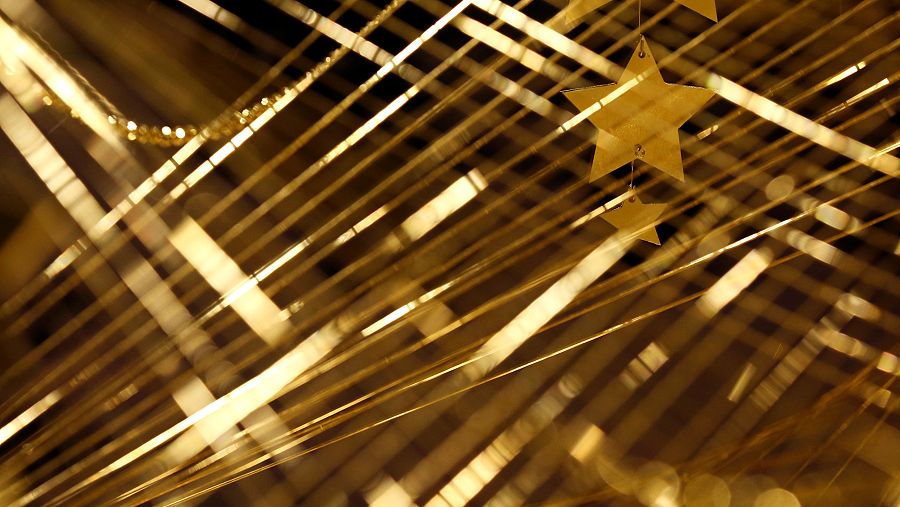 ### The Kinetic Tree in Estonia
This striking 'kinetic Christmas tree' is drawing in the crowds in Rakvere, Estonia: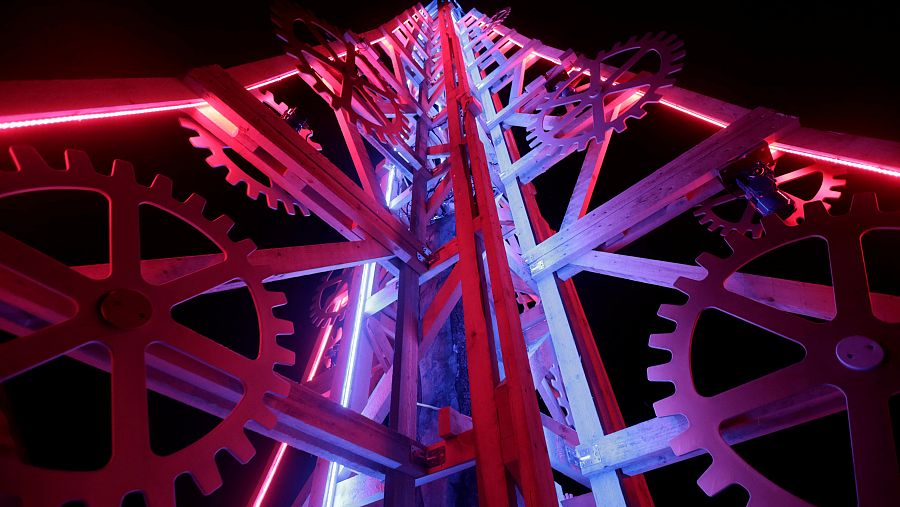 ### Upside down tree
This upside down tree by Iranian-born artist Shirazeh Houshiary is being shown as part of the Festive Commission at the entrance to the Tate Britain gallery in London. Though this might seem strange, it is believed that early trees would have been hung from ceilings the wrong way round, much like this.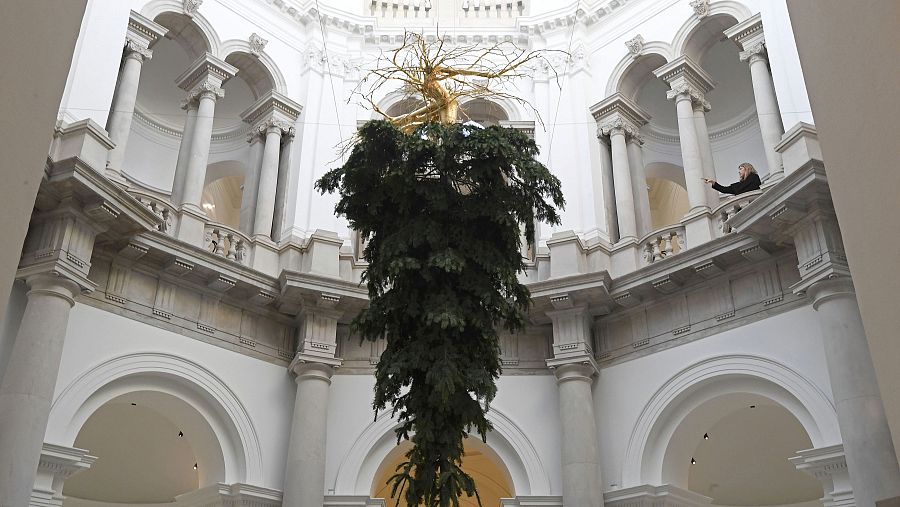 ### Lateral thinking…
Last but not least is the first known horizontal tree being displayed in Moscow's Central Park on December 21, 2016. Gorky Park creative team said, "For the first time the size of a Christmas tree will be measured in length, not in height." They added, "The horizontal tree will literally force its visitors to look at the Park from a new angle by moving its boundaries of perception of familiar spaces." Now that's really lateral thinking…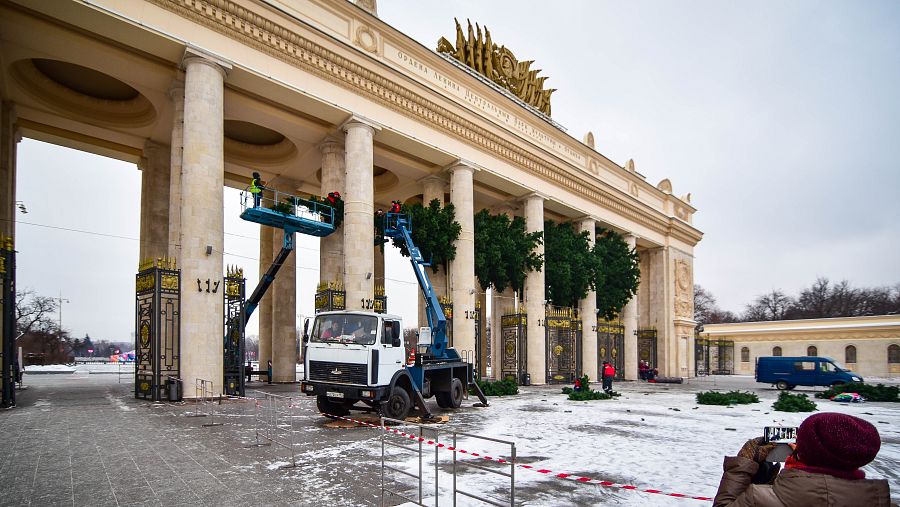 (Images from Reuters)