Russia signs oil development deals with Iran
Comments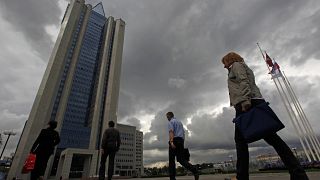 Russia is moving forward with its plans to become a major investor in Iran.
On Tuesday the two countries signed a series of initial agreements covering various industries, particularly oil.
With the memorandum of understanding Gazprom Neft is due to look at developing two fields in western Iran – Cheshmeh-Khosh and Changuleh.
Iran's oil minister Bijan Namdar Zanganeh told reporters: "Almost every credible Russian oil company is now assessing and offering to develop our fields. In our meeting, we emphasised that what is important for us is the utilisation of new technologies for increasing oil production in our tapped fields."
This comes just after OPEC members and other producers, including Russia, agreed to cut output.
However Iran has an exemption and can pump 90,000 barrels a day more from January 1st – to a total of 3.8 million barrels per day.
Zanganeh said: "OPEC and non-OPEC countries have concluded that in order to keep the market in good health and restore balance between supply and demand, they have to play an active role. The market has felt this, and there is a real demand and will for that to happen."
Russia's Energy Minister Alexander Novak said his country's priority is "to develop Iran's big projects".
This the latest in a series of deals to develop the country's oil and gas fields – most recently with Anglo-Dutch energy giant Royal Dutch Shell and France's Total – since Tehran reached a landmark nuclear deal with world powers ending years of sanctions.