'I had to take the chance': voters say only Trump understood
Comments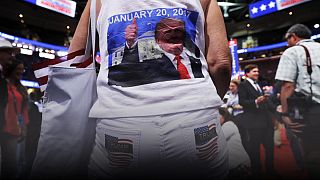 As Republican celebrations continue in the US, analysts are attempting to understand how the electoral landscape has changed.
In the past Ohio, Minnesota and Iowa, for example, have been big Democrat domains, but not this time.
One resident of Pike County in Ohio, John Osbron, told reporters: "Pike County is a small, rural, southern town in Ohio, and we are hurting with industry, we're hurting with jobs and morale is very low. So for me, I had to take the chance."
The same reversals in Democrat fortunes were seen in key battleground states Pennsylvania, Michigan and Wisconsin.
Jim Zaleski, a resident of St. Joseph in Michigan, said: "This last eight years hasn't been much of a hallmark for me. But I like what Mr. Trump said.
"I believe in a strong America. I believe in a strong military. And everybody's yearning for changes right now. And I am one of them."
These are areas where President Obama previously scored well, but that support for the Democrats dropped away.
Darrell West, a political scientist at the Brookings Institution, said: "There are many people who feel like they've been left behind in the contemporary economy. You know, people who lost manufacturing jobs, people who are unhappy with the trade deals.
"(These are) white people living in rural areas that have not experienced the same level of prosperity that we've seen on the East Coast and the West Coast."
"Trump effectively was able to pull those people together and basically say: 'I understand what your experience is."