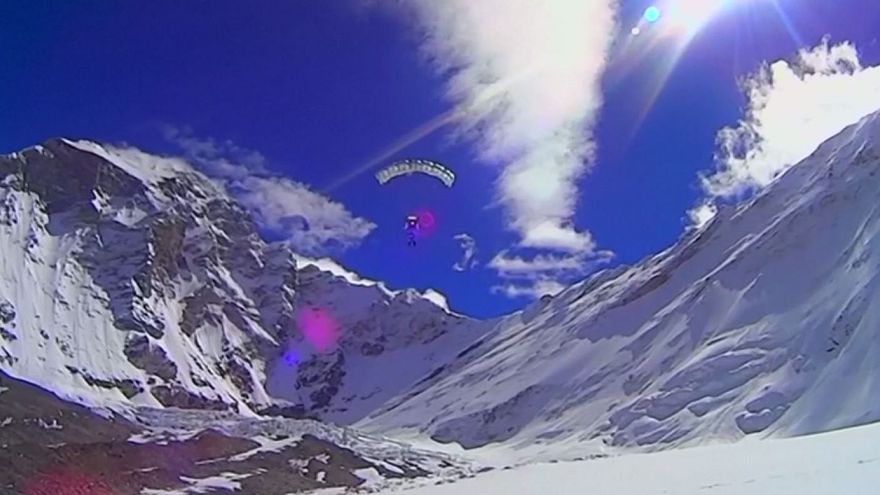 Valery Rozov base jumps from 7,700 metres
For three years, Russia's Valery Rozov had dreamt of base jumping off the Himalayan mountain Cho Oyu, the sixth highest peak in the world. And for 21 days, Rozov battled to his take-off point before pitching himself off a ledge at 7,700 metres and spiralling to the ground for 90 seconds in what is a world first in the discipline.
It was also a world record – although unratified – for base jumping, breaking the previous highest mark of 7,220m set by Rozov himself in 2013 from Changtse in the Everest Massif. For the 51-year-old, it proved a particularly poignant expedition. He dedicated it to renowned climber and close friend, Alexander Ruchkin, who died tackling a climb in Peru last year.