Raheemullah Oryakhel paid the ultimate price trying to get into Britain. The 15-year-old died when he fell off a lorry in Calais while making a bid to enter the UK last month.
The teenager left his home in Afghanistan intent on a better life and rejoining his brother, said to be living in Manchester. His impatience proved costly as he made his desperate dash for Dover. After falling off the truck he was killed by a hit-and-run driver.
His death highlights the plight of unaccompanied children at the refugee and migrant encampment in northern France.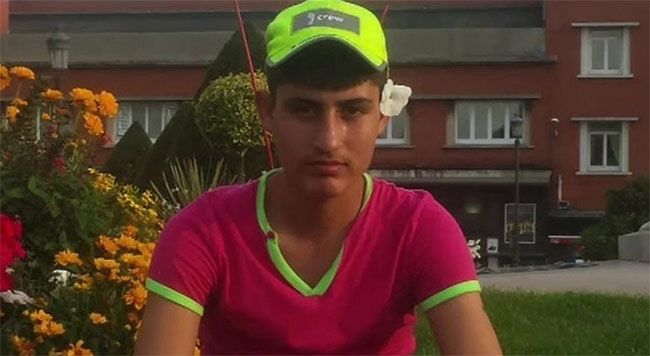 Raheemullah Oryakhel
While numbers vary, most charities say there are around 1,000 youngsters residing in the camp.
Organisations such as Safe Passage and Citizens UK estimate the number of minors eligible to enter Britain due to family ties at between 400 and 800.
But with the arrival of the second group of teenagers, a British MP has cast doubt on the fast-track system.
David Davies, the Conservative MP for Monmouth, said: "They don't look like children to me."
The MP said he feared that British hospitality was being abused: "These young men don't look like minors to me. They are hulking teenagers who look older than 18. I'm all for helping the genuine children but the well of goodwill is rapidly being exhausted here."
These don't look like "children" to me. I hope British hospitality is not being abused. https://t.co/1CKwsPnfaS

— David Davies MP (@DavidTCDavies) 17 octobre 2016
You're not even the best MP with your name in Parliament, so pipe down.
Oh, and if you want to check people's teeth, go be a dentist. https://t.co/lgfrjPo0hj

— Piers Morgan (@piersmorgan) 19 octobre 2016
Britain says small groups will be coming on a weekly basis over the coming months.
Davies said that dental records should be used as a method of determining the age of those coming from France.
British newspapers, such as The Sun, weighed in on the argument, saying: Adults are pretending to be kids.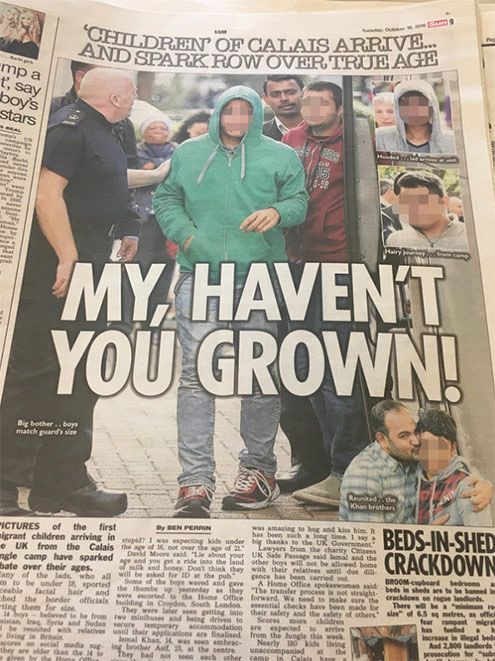 Other newspapers, including Britain's Daily Mail focused on the checks that are being carried out by the Home Office to verify their ages.
It also quoted an aid worker from Calais who raised concerns that adults may be lying about their age.
Home Office Checks
Britain's Home Office responded to claims that it was turning a blind eye by saying it was working closely with its French counterpart .
As regards to checks, it said it was ensuring:
That the individual has provided credible and clear documentary evidence proving their claimed age
That the individual has a physical appearance/demeanour which does not strongly suggest they are significantly over 18 years of age
Lineker takes a punt
Football pundit Garry Lineker put himself in the line of fire, sticking his head above the parapet.
The former Barcelona, Tottenham and Everton striker was branded a racist on social media after he himself called out the MP and others over their stance.
The treatment by some towards these young refugees is hideously racist and utterly heartless. What's happening to our country?

— Gary Lineker (@GaryLineker) 18 octobre 2016
Reunited
Amid all the controversy was the story of Haris Ghazi. The 16-year-old from Afghanistan spoke of his joy at being reunited with his uncle.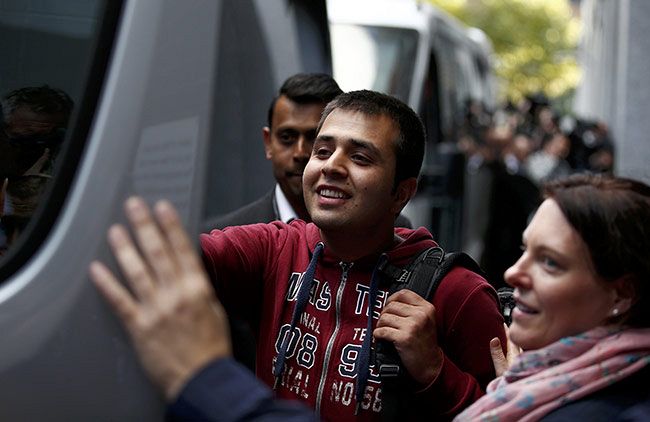 According to The Guardian he fled Afghanistan more than a year ago after the Taliban burned down his house and the government accused him of being a spy for them.
The last word goes to his uncle, Jan, who runs a pizza restaurant with his wife in Mitcham, London.
"I want him to know he is safe here, there are no bombs, he can go to school, he has freedom of speech. This country has been good to me," said Ghazi.
"If I had stayed in Afghanistan I am sure I would be dead by now."