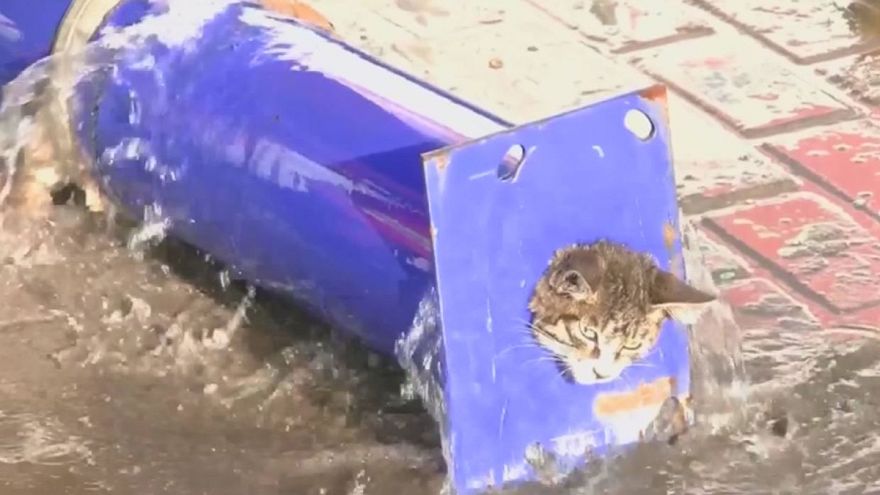 Chinese fire crew rescue stricken kitten from pipe
A softhearted fire crew in the Chinese city of Shizuishan have freed a kitten after it got itself stuck whilst playing in a piece of piping.
Finding it impossible to ignore the plight of the stricken kitten, the crew used their electric saw to cut the piping and prise the kitten out. She then rewarded them by running away fast.