Scrapping Obama's JASTA veto could have unintended consequences for US
Comments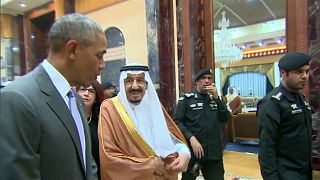 The families of the victims of the 9-11 attacks on America have won the right to sue Saudi Arabia in a US court. They will be allowed to argue that the Saudi regime indirectly or directly supported the terrorists behind the attacks.
Fifteen of the 19 9-11 terrorists who killed some 3000 people were Saudi nationals. However the Kingdom's responsibility has never been proven. Indeed, until now the US has gone out of its way to protect its key Middle east ally.
But on Wednesday the US Congress overturned President Obama's executive veto, allowing the 2015 Justice Against Sponsors of Terrorism Act to pass into law.
Please Mr President, on #JASTA… pic.twitter.com/dtNJRHm3ap

— JohnCornyn (@JohnCornyn) 13 septembre 2016
The Senate gave its approval in May, followed by the House of Representatives in September. The law amends the concept of sovereign immunity that protects states and its employees from being prosecuted in another country.
"Fifteen years after that tragedy we are still learning the facts, but there is mounting evidence that the Saudi government or at least organizations and operatives within the Saudi government aided and abetted one of the most massive crimes in the United States," said Senator Richard Blumenthal of Connecticut (D).
However some legislators have expressed unease at the consequences this new law could have for US foreign policy.
"I'm gonna support passage of this legislation today. But I do so understanding that there could be unintended consequences that work against our national interest. And with a determination should that occur, to work with others within this body to try to overcome that," said Senator Bob Corker of Tennessee ®.
The law has stirred a closing of ranks in the Gulf monarchy. The Saudis have had strained relations with the Obama administration and have been horrified with Washington's warming of relations with Iran, Saudi Arabia's regional rival. The Saudis deny any implication in 9-11 and have applied pressure to get the law dropped.
However there is a risk for America. The law sets a precedent because with reciprocity the JASTA law could mean foreign governments taking US soldiers or diplomats to court
for, say, crimes committed in Nicaragua, Afghanistan, or Iraq.
A conflicted congress may turn the International order with #JASTA, U.S will become the 1st victim of its own bill pic.twitter.com/qX9X54Ns9P

— إنفوجرافيك السعودية (@Infographic_ksa) 18 septembre 2016
In a wider geopolitical context the decision can be seen as confirmation that the US is starting to, at the very least, reappraise its relations with the Saudis. Increasingly its Wahhabi variant of Sunni Islam is under fire for harming Saudi Arabia and spreading a militant ideology worldwide, and America is far less dependent on Saudi oil than in the past.