China's economy on track for stable growth
Comments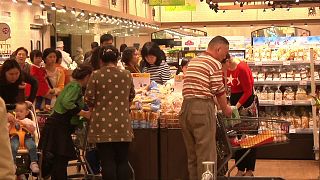 China's economy perked up in August after a lacklustre July.
Factory output and retail sales grew faster than expected, the housing market was strong and the government splashed out on infrastructure.
Industrial output expanded at the speediest pace in five months.
But on the negative side there was weakness in manufacturing investment and a lack of spending by private firms.
The property boom continues in China with sales expanding at a rapid pace and prices rising, though economists expressed concerns that is unsustainable.
Shopper were out in force: retail sales up 10.6 percent from the same month last year, better than the 10.2 percent in July, with online retail sales particularly strong.
The stable growth means China's central bank will not have to consider cutting interest rates or changing the amount of money that banks have to hold in reserve.
Economists feel the Beijing government is on target for its predicted GDP growth of 6.5 to 7 percent this year.