Former FIFA chief Jeffrey Webb receives lifetime ban from football
Comments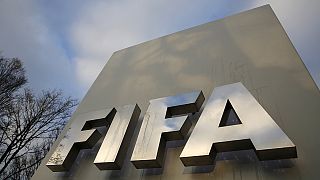 Former FIFA vice president Jeffrey Webb has been banned from football for life by the body's ethics committee.
Webb, who also held roles as the President of CONCACAF and President of the Cayman Islands Football Association, pleaded guilty at the United States District Court, Eastern District of New York, to one count of racketeering conspiracy, three counts of wire fraud conspiracy and three counts of money laundering conspiracy in November last year.
Soccer's global governing body is attempting to recover from the worst corruption scandal in its history which has seen 42 people, including former FIFA executive committee members, indicted in the United States since May last year.
Criminal investigations are also under way in Switzerland, where FIFA has its headquarters.
Those 42 include Webb, ex-president of the confederation covering North and Central America and the Caribbean.
FIFA's ethics committee has conducted its own investigation into the Cayman Islander and announced that he was guilty of breaking ethics violations, including bribery and corruption.
The decision on Webb came on the same day that FIFA announced it would investigate former president Sepp Blatter and former secretary generals Jerome Valcke and Markus Kattner over aspects of their conduct while in office.
Blatter and Valcke are already serving lengthy bans from soccer in relation to previous findings.