First face transplant patient dies
Comments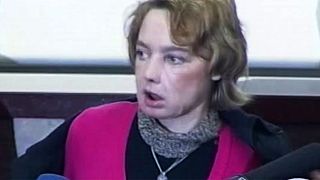 Isabelle Dinoire, the world's first recipient of a face transplant died on 22 April after a 'long illness'. She died at the same hospital in Amiens where she received the groundbreaking transplant in 2005. The hospital said that news was delayed "in accordance with the will of her relatives."
French woman Isabelle Dinoire who was given world's first face transplant has died https://t.co/NEln08rdwHpic.twitter.com/Qmm61pL2Fz

— The Local France (@TheLocalFrance) September 6, 2016
Isabelle Dinoire, a French national, underwent the groundbreaking procedure after her pet dog attacked her whilst trying to wake her up from an attempted suicide. Her mouth, nose and chin were so badly damaged that doctors ruled out a routine facial reconstruction in favour of a full face-transplant.
Ten years today, Isabelle Dinoire received the world's first #FaceTransplant. My latest… https://t.co/AwAo7qMFJkpic.twitter.com/FzEJg46HGf

—

JAMES

PARTRIDGE

(@JRJPartridge) November 27, 2015
In order to stop Isabelle's body from rejecting the transplant, she was prescribed a large dose of immuno-suppressant drugs which are believed to have caused the cancer which led to her death.