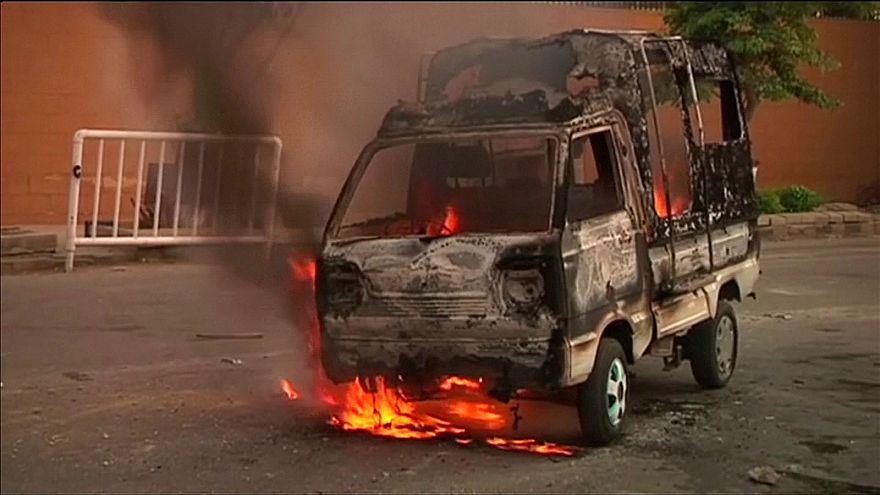 Pakistani TV station 'ransacked by political activists'
The Karachi offices of Pakistan's ARY news channel were ransacked by alleged supporters of the Muttahida Qaumi Movement (MQM). Police report shots were fired before political activists entered the building.
Senior Police Superintendent Saqib Ismail says the protesters are MQM supporters who, local media report, are angry about the lack of coverage of a hunger strike.