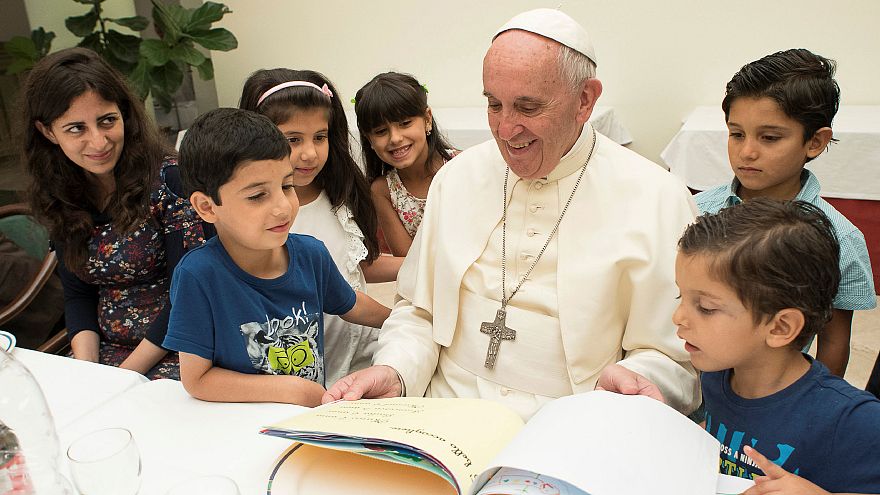 Pope Francis has lunch with 21 Syrian refugees
Pope Francis on Thursday had lunch with 21 Syrian refugees at his residence at the Vatican's Casa Santa Marta. The children gave the Pope a collection of their drawings, and in turn he gave them toys and other gifts.
The refugees, who live in Rome and are hosted by the St. Egidio Community, were brought there from Lesbos by Pope Francis during his visit to the Greek island in April.