Delta Airlines flights grounded in the US
Comments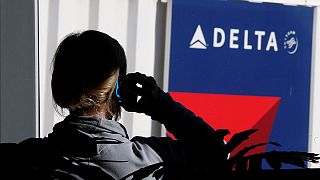 Delta Airlines planes are stuck on the tarmac in the US after what the company has described as a "major system-wide power outage".
Delta will only say its IT systems are down.
Are international flights affected?
Yes.
The company says the computer glitch is also delaying flights worldwide.
Delta operates 5,000 departures a day and is the partner of several major international airlines.
UPDATE: Outage affects departing flights today | Delta News Hub https://t.co/GTejwdAkFJ

— Delta News Hub (@DeltaNewsHub) August 8, 2016
What is the advice to passengers?
Passengers have been told to check the status of their flight before leaving for the airport.
The company's website is also affected.
Are all Delta flights affected?
Departing flights are not taking off.
However Delta says those already in the air have not been affected.