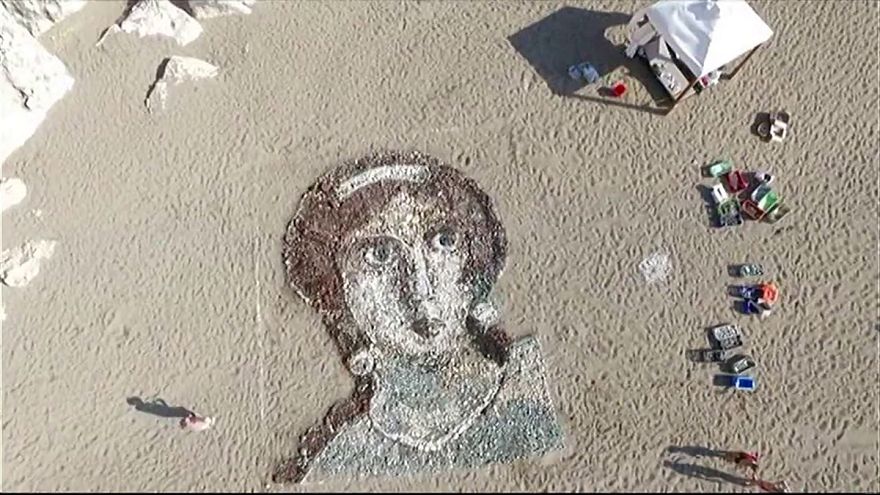 Labour of love: Aphrodite beach mural unveiled
This is the bird's eye view of a beach mural of the Greek goddess of love, Aphrodite.
It was created by Cypriot painter Katerina Foukara and Russian sculptor Arsenti Lisenkov at Anassa beach.
Aphrodite was the ancient Greek goddess of love, beauty, pleasure and procreation.